We have many items, such as Japanese crafts, key chains, cell phone charms, Manekineko, fake swords, player beads, Wan-ju(bracelet-type juzu), Buddhist altar fittings, and so on.
Drop in and see us when you come to Asakusa. We always welcome your visit.
Business hours: 9:30-18:00 (weekends closed at 19:00)
Open 365 days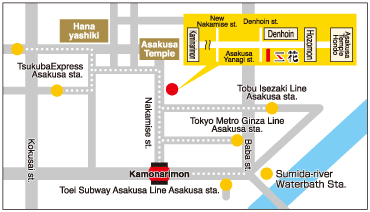 2-3-1 Asakusa daito-ku Tokyo Japan.